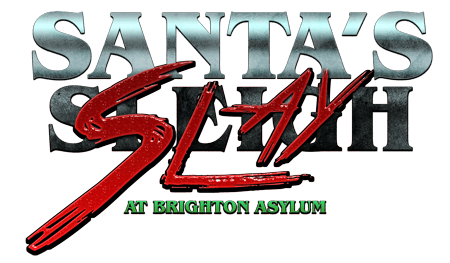 WARNING: NOT FOR SMALL CHILDREN!!!! Put some pep back into your step this holiday season with "Santa's Slay". Its everything a horror fan could want for Christmas! Take a stroll through Santa's workshop and see lobotomized elves mindlessly packing demented toys! Evil Jack Frost, rabid reindeer, chainsaw-wielding Santa's, and SO much more!
You will even have the opportunity to get your photo taken with Santa in the traditional "mall photo" style, but with our demented twist! This is a must see event. We are going bigger and badder this season, with even more Christmas "fear"! , December 12th and 19th, 2020 7:30pm-9:30pm.
NOTE: The OPTIONAL contact portion of this event is canceled at this time due to COVID-19.  This policy could change as we get closer to the event.  Please check back for updates periodically.  In the meantime, please visit our Contact Nights page for more information on this portion of the event.