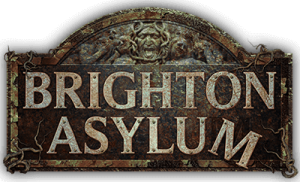 New Jersey's legendary Brighton Asylum has been rated as the #1 haunted attraction in New Jersey by more news outlets than any other haunted house in New Jersey.  Called "The Scariest Place On Earth" by The Today Show, featured on Cake Boss, Huffington Post, Fox News, ABC, Ravelist, named one of the top haunted houses in the world by Buzzfeed, as well as given the award of #1 haunted house in New Jersey by numerous industry reviewers, Brighton Asylum is the top halloween destination in the tri-state area.
Whether you just visited us last Halloween season, or you haven't set foot through our creaky doors in years, Brighton Asylum boasts the scariest and most interactive haunted houses PERIOD! All custom special effects, huge moving sets that interact with you, actor driven animatronics trying to devour you, haunts packed with veteran actors, fun and scares at every turn!!
Brighton Asylum and its attractions undergo massive renovations each and every season to provide you with brand new and exciting experiences you won't find anywhere else!