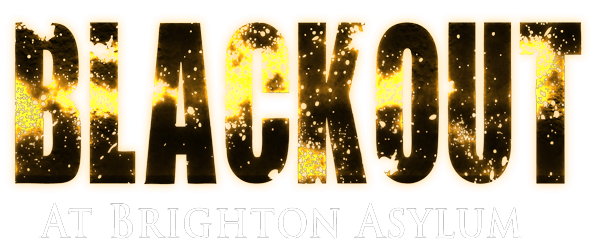 NOVEMBER 1st ONLY AT BRIGHTON ASYLUM!
Brighton Asylum's "Black Out" night is a terrifying event, where you and your group will experience Brighton Asylum, and PORT9L in near total darkness! (The Bleeding Grounds on the 2nd level will still have show lighting for those who appreciate the detail and amazing special effects within).  Navigate our ghostly corridors armed only with a small LED candle as swarms of monsters lurk just outside your range of vision!
Some of the effects and sets may be visible in the gloom, but much of your journey will be in darkness. (ALL STAIRS WITHIN THE ATTRACTION WILL BE LIT WITH UV STAIR TREADS)
So grab your friends or that special someone and see if you've got what it takes to survive Brighton Asylum,…in the dark!